How to get the recruiters attention in 6 seconds is a key skill you have to master in the modern jobs market. You are drastically decreasing your chances if your CV doesn't deliver your message, in those crucial timeframe, to anyone viewing it.
The structure of you CV is the key. It's not the content itself.
You can have a fancy Ph.D. and an MBA, and the coolest education on the planet, but failure to show it instantly makes it all irrelevant. You working experience in NASA will not get you that engineers job, if it's listed on the second page of your CV.
Now let's look at how recruiters actually look at your CV. Remember, a recruiter is a human. Like you and me. You have to present him (or more often – her) with what will trigger him to read further. The format of the CV has to be structured so that it guides a recruiter, from your main message, to read further on, and on…
Here is the example on how a man and a woman look at the advertisement from H&M.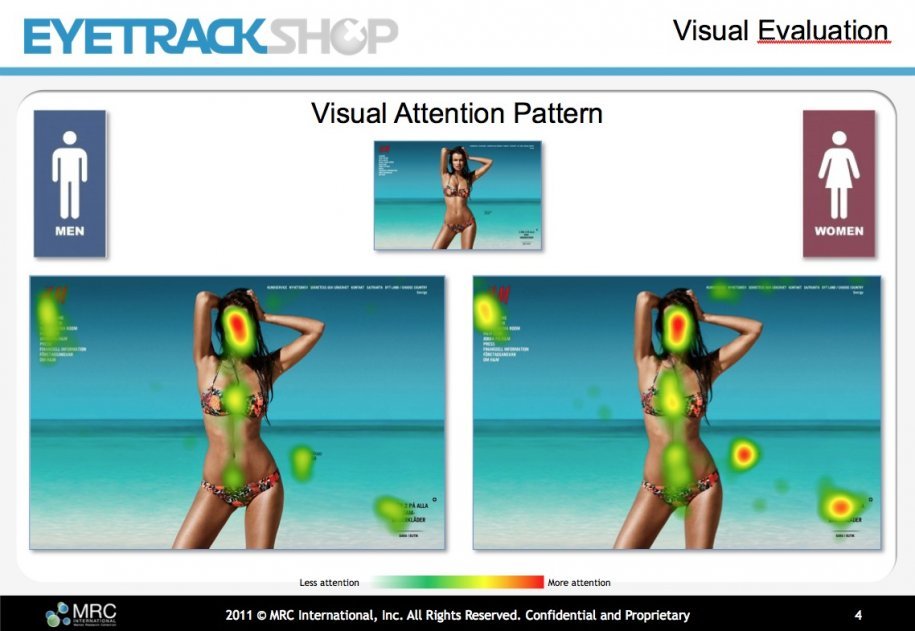 There are subtle differences where the men spend more time looking at the woman, while women read the rest of the ad.
The CV is "Black & White". The men and the women look at it exactly the same. What they are looking for is:
In the six seconds recruiters spend on a CV, they focus on name, current title and company, current position start and end dates, previous title and company, previous position start and end dates, and education.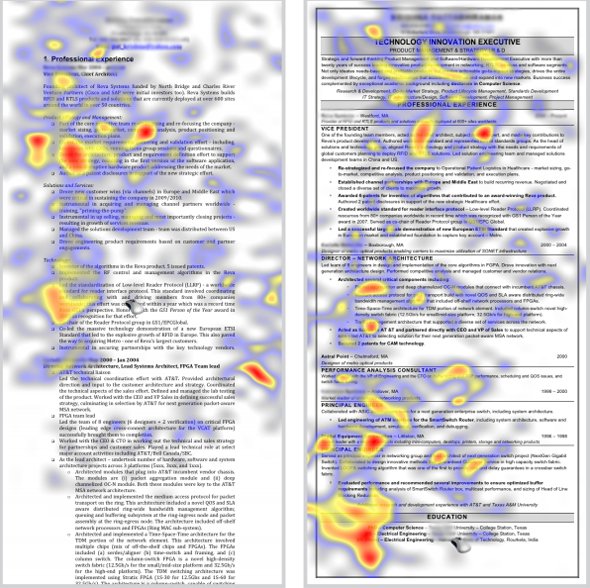 And your CV has 6 seconds to deliver that. That information gives a recruiter an image, that he can match against an open position. In 6 seconds the matchmaking is done in the head and your CV either ends up in a black hole or you will get a phone call!
Now you tell me, is it worth your time to make the best possible CV?
Well, you will need it. A lot. The average young professional changes a job every 2.4 years. Without a perfect CV you are reducing your chances of any professional success in life!