Introducing #truDublin 2015 Track Leaders
The line-up so far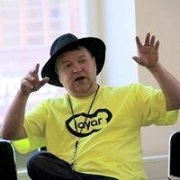 Bill Boorman
#tru Founder
"I never wear a suit and I always wear a hat. I have a simple vision to make recruitment better for everyone. I work towards this by advising talent technology companies on their product road map, with V.C.'s over investments in the sector, with hiring companies on technology and approach, and by hosting #tru events.

#tru have hosted over 100 events during the last 12 months, in 65 countries and 5 continents. This has led to conversations with over 2,500 people who work in and around recruiting across the globe. This gives me a great insight in to the market, and the technology needed to support it.
I'm privileged to be a judge and advocate for the UK #CandE (candidate experience awards.) which enables me to understand how the market is shifting towards giving candidates a consumer experience, and which companies are performing well. John Sumser has described me as explosive chaos, and China Gorman as the "King of Social Recruiting.".I'm flattered."

Specialties: Social Recruiting Integration and Infrastructure, Key-note speaking, Recruiting Technology, Recruitment Marketing, Digital Media, Brand Advocacy

Johnny Campbell
Founder and CEO at Social Talent
"I have worked as a Recruiter in Ireland and the Caribbean for the last 15 years but now run Social Talent, the world's leading provider of Online Recruitment Training. We train recruiters in how to source passive candidates and we advise organisations on how to leverage social media, SaaS technology and video to source, attract and engage talent globally.
We help companies and recruiters to source talent through social media and the web. We enable recruiters and hiring organisations to tap into the "passive" candidate market, which represents over 80% of the total labour pool, by providing them with the tools to source directly from the internet, by building talent communities on social media and helping corporates to develop and market their "employer brand" online in the places where their target audience spend the most time, namely social media."
Specialties: Online Recruitment Training, Social recruiting, boolean search, facebook marketing, social media marketing, talent acquisition, talent community management, internet sourcing, CIPD Certified Internet Recruitment trainer. Black Belt in Internet Recruitment Trainer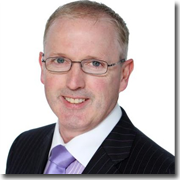 Jarlath Dooley
HR & Operations Director at Version 1
"Passionate about business strategy implementation and HR alignment; building sustainable, success driven cultures; the critical importance of authentic leadership; the numbers never lie (so you'd better understand them); investing in hiring (you don't make many decisions as important); looking after your best (or someone else will); convincing managers that performance management is their number 1 job; organisation rhythm and its impact on results; how well designed applications can enhance corporate performance; lead business indicators – you can't change the past; the role of community in the future of work & life; the IT industry being one of Ireland's escape avenues out of recession;
Specialties:Business planning, strategy, leadership, culture, performance management, MIS & Business Intelligence, the IT industry, professional services, product development, organisation growth, internationalisation, building communities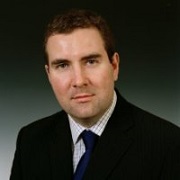 James Mailley
Sales Director Monster Ireland
"Sales and Marketing professional with over ten years' experience in Internet, Recruitment and Social Media.
Responsible for Monster's commercial activity in the Republic of Ireland and Northern Ireland. Monster.ie have long been the innovation leader with products such as Career Ad Network, 6 Sense semantic search and one of the most advanced Talent Management Solutions available. In 2015, we have launched our new strategy which is focused on adding massive scale to the way companies can reach and engage with talent. It's doing this by combining the traditional online tools with a host of new and innovative social recruiting products – many of which are unique to Monster.ie"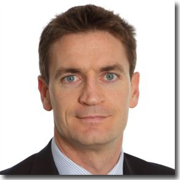 Peter Cosgrove
Director at CPL
"Recruitment and Career Management Expert. Commentator and Speaker on Recruitment/ Talent/ Jobs with 14 years Senior Management experience in the provision of talent, recruitment and staffing solutions to organisations. Previous experience in Investment Banking and Management Consultancy. Recognised commentator on the Recruitment and Career Management sector."
Specialties: Permanent and Temporary Recruitment | Executive Search & Selection | Managed Service Workforce Solutions | Sourcing | Internet Recruiting | Recruiter Training | Career Advice | Social Media Recruiting | Job Search & Strategy | Presenter | Client Delivery | Recruitment Process Outsourcing (RPO)|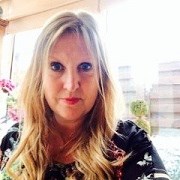 Suzanne Whelan
Talent Acquisition Manager for Ireland & UK at Version1
"A highly energetic and ethusiastic Recruitment Manager who is well experienced at resourcing quality professionals into the Consulting Arena. She thoroughly enjoys the constant co-ordination and resourcing for skilled professionals and providing excellent resources into projects to drive through implementations."
Specialties: IT Resourcing of high quality Oracle Consultants, Developers, DBA's, Business Intelligence, Java, .Net, Sharepoint, Business Analysts, Project Managers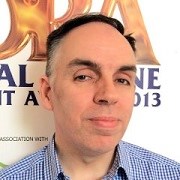 Stephen O'Donnell
Founder of PC Evaluate (online psychometrics), truScotland & The NORAs
"I have been actively involved in the professional recruitment sector since 1987, owning and running recruitment agencies since 1993. I am a Fellow of the Institute of Recruitment Professionals (REC).
My current expertise is in online recruitment, where, in 2000, I established the UK's first comprehensive online portal to every recruitment resource, including recruitment agencies, employers, consultants, job-board and publications – www.alljobsUK.com.
I devised, and have continued to run the National Online Recruitment Awards (NORAs) since 2001. I have now launched a new company, PC Evaluate Ltd, to deliver low cost, mobile-friendly, personality profiling to employers for use in recruitment, training, and HR planning."
Specialties: Online recruitment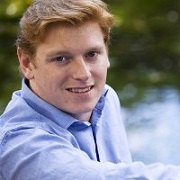 Roderick Smyth
CEO at TempBuddy
"I have started several successful businesses and adapted my skills from software developer/consultant to business leader over the past 17 years. My main focus is now on growing and managing the businesses I am involved in.
I've been fortunate to have been involved in many startups, some with successful exits and some disappointing failures, but every one has offered its own fantastic opportunities for meeting interesting people and businesses and gathering experience.
I am currently most excited by the opportunities represented by TempBuddy, my newest venture. Excited because we have created a disruptive technology for an industry with global reach and early customer feedback has been incredibly positive. We're currently by invite only but register at http://www.tempbuddy.co to learn more as we roll out."
Specialties: Disruptive technology, Cost control, increasing efficiency through process and technology, business turnarounds, software,, business development, strategic management
Holly Fawcett
Digital Marketing Manager at Social Talent
"As Head of Customer Experience and Marketing at Social Talent, my role is to ensure that Social Talent's inbound marketing campaigns attract customers and hype. We have grown and developed our business into the world's leading Recruitment Sourcing training firm with our exclusive Black Belt in Internet Recruitment certification purely through online lead generation and inbound marketing efforts.
As both a Recruitment trainer, Employer Branding Consultant, Marketer and Customer Experience nut, I wear many hats but all leading to the one goal – our customers are our greatest advertisers, spreading the Social Talent word wherever they go!
They are so enthused and see such incredible results from their increased productivity and skills in finding the best talent on the market that they build our brand on our behalf (thank you, Sourcing Ninjas!)."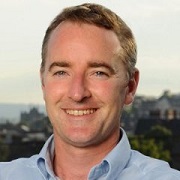 John Dennehy
Founder and CEO at Zartis.com
"Zartis.com reverses the traditional recruitment model and helps talented professionals get multiple job offers from leading companies. It takes about 3 minutes to create a profile. We then shortlist and screen candidates. Every Tuesday we showcase the pre-screened candidates to employers. Employers then reach out directly to candidates. I also do occasional headhunting for senior tech and digital media positions.
I've worked as a founder or co-founder in Internet and media companies for almost twenty years. Companies include Upstart Games, fonepool.com and Zartis.com (version 1.0). All three were sold."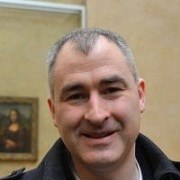 Ivo Brett
Founder and CEO at ApplyMetrics
"I am following my dream by turning my energy and passion towards creating value in a new startup company. ApplyMetrics helps companies leverage the data they already have to make excellent recruiting decisions. I am a technical consultant with a passion for helping my clients be successful with technology.
I have presales and postsales experience in both hyper-growth online/SaaS companies where volume and velocity is key and also in more complex IT environments where I have led the presales and delivery for many large and complex system integration projects. On a day to day basis, I work with clients to understand the business needs and technical requirements to provide a integration and automation solutions to maxmise customer success."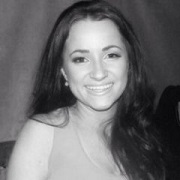 Wendy Murphy
PMO and Leadership Recruitment Consultant at Stelfox IT Recruitment
"Stelfox IT Recruitment is an award winning technology specialist search and recruitment agency based in Dublin, successfully helping Start-Ups, SME's and Global Multinationals to build the best technical teams possible by sourcing the most talented people in the market.
We are an innovative, forward thinking, technically trained team who strive to build open, honest and successful partnerships with all of our clients and candidates."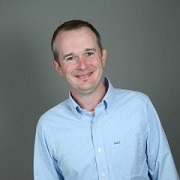 Garreth Woods
Lead Tech Recruiter {AKA Chief Geek hunter} at Microsoft Ireland
"Helping Microsoft to engage with great technologists in Software Engineering, DevOps, ML & Program Management.
Please feel free to contact me via LinkedIn, Twitter, phone, email, vulcan mind meld, smoke signals or carrier pigeon. Just feel free get in touch if you want to learn more about what we can offer."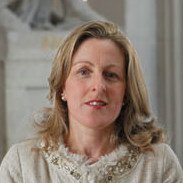 Fredericka Sheppard
Partner at Voltedge
"A senior HR Professional with international experience across a number of different sectors. Proven capability of contributing at strategic level and developing strong and effective teams. A strong advocate of driving Human Capital Strategies, focusing on areas such as culture, strong leadership and engaged workplaces. Recognising the outstanding success that can be achieved from having good people working together for a common goal."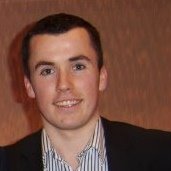 Keith Stephens
Recruitment Specialist at Accenture
"Accenture is a global management consulting, technology services and outsourcing company. Combining unparalleled experience, comprehensive capabilities across all industries and business functions, and extensive research on the world's most successful companies, Accenture collaborates with clients to help them become high-performance businesses and governments."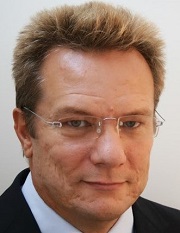 Ivan Stojanovic
Founder @IrishRecruiter
"With a strong 'techie' background, Ivan has been leading several successful brands in the online recruitment space in the last 10 years. His entrepreneurial spirit have guided him in building better online recruitment tools and processes. Ivan works as an advisory on the online presence for the recruiters, social media recruitment trainer and search engine optimisation (SEO) consultant. Ivan also acts as a recruitment marketing advisory for a number of recruitment agencies in several countries.
Also known as "Irish Recruiter" in the social media, Ivan has mastered the art of understanding how to attract, and engage with the top talent. Ivan is a 'Veteran' blogger, publishing several blogs covering various aspects of online recruitment, career coaching, social media marketing and SEO."