Event: Disrupt HR Dublin
Thursday 5 October 2017, 6-9pm, National Digital Research Centre, Digital Exchange, Crane St, Dublin 8
DISRUPT is an information exchange designed to energize, inform and empower people in the HR field.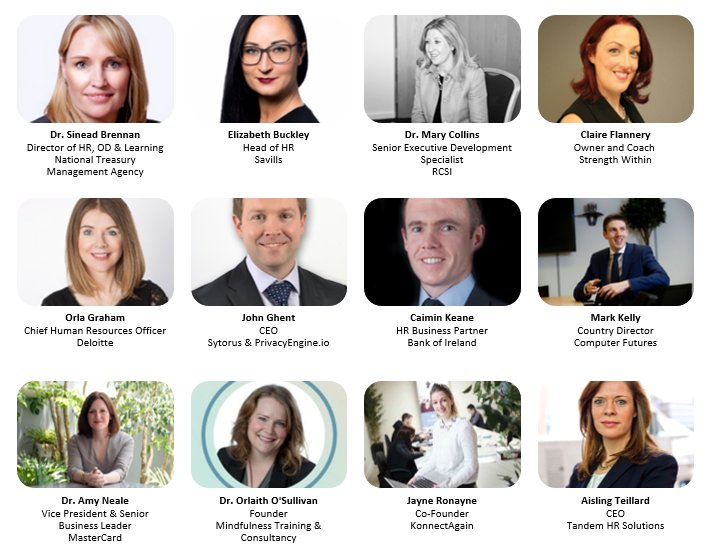 Once in a while an event series is born that shakes things up, it makes you think differently, it leaves you inspired. That event is DisruptHR.
Format: 14 speakers, 5 minutes each, and slides rotate every 15 seconds. Teach us something, but make it quick.
If you're an HR professional, a CEO, a technologist, a community leader – and you've got something to say about talent, culture or technology – Disrupt is the place for you!
Sinead Brennan – Director HR, OD & Learning at NTMA
"Vertical Development – It's Not What We Know But How We Know!"
Liz Buckley – Head of HR at Savills
"The Millennial Hypocrisy"
Mary Collins / @Maryecollins5 – Senior Executive Development Specialist at RCSI Institute of Leadership
"Generations at Work: From Conflict to Cohesion"
Claire Flannery – Owner & Coach at Strength Within
"Reciprocity at Work: Protecting the Female Leadership Pipeline"
John Ghent – CEO at Sytorus
"HR – Got Data? Panic & Run"
Orla Graham – Chief HR Officer at Deloitte
"Our Robotic Liberators"
Caimin Keane – HRBP at Bank of Ireland
"A Segment of One – Power to the Person"
Mark Kelly / @WIKN_WIKT – Director at Computer Futures
"Mindset Trumps Talent"
Amy Neale / @amisnealis – VP, Senior Business Leader at Mastercard
"Raising Talent on Avocado Toast or Ramen"
Orlaith O'Sullivan / @orlaith – Founder at Mindfullness
"Unmasking Our Big Little Lies"
Jayne Ronayne / @jaynesara20  – CEO at KonnectAgain
"Getting Your 'Ex' Back"
Aisling Teillard / @TeillAisling – CEO at Tandem HR Solutions
"Have Perks Lost Their Power?"