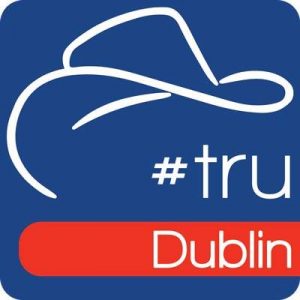 #truDublin 2017
Thursday, 26th of January
Dogpatch Labs (The Vaults)
The CHQ Building
Dublin 1
Event Schedule*
09:00 – 10:00
BAR area Registration – Morning Tea & Coffee – Meet and Greet
09:45 – 10:00
Irish Recruiter Room Wellcome note
10:00 – 10:40
Irish Recruiter Room Bill Boorman: "Rise of the job brand"
Social Talent Room Svetla Smidicheva & Gerald Morgan: "Future of agencies"
Bullhorn Room Oscar Mager: "The Botification of Recruitment"
10:45 – 11:25
Irish Recruiter Room Ondrej Prochazka: "Innovation in hiring techies"
Social Talent Room
Clinch Room Stephen O'Donnell: "Planned Obsolescence, and why this might be the last job you ever have"
SHOW & TELL
10:45 – 11:05 Clinch
11:10 – 11:30 Silicon Armada
11:30 – 12:10
Social Talent Room Klara Hermesz: "Sourcing is a Number's Game"
Clinch Room Ivan Stojanovic: "Talent Acquisition Strategies"
Bullhorn Room Steve Ward: "Cutting the Bullshit out of Social Recruiting and Making it Work"
SHOW & TELL
11:30 – 11:50 Placement Feed
11:55 – 12:15 Opening
12:15 – 12:55
Social Talent Room Andreea Wade: "Artificial Intelligence and Automation – threat or opportunity?"
Clinch Room Jim Klug: "Collaboration, the key to successful hiring?"
Bullhorn Room Balazs Paroczay: "25 questions you need to ask before setting up a sourcing function"
SHOW & TELL
12:15 – 12:35 1ntelligence
01:00 – 02:00
Irish Recruiter Room LUNCH BREAK
02:00 – 02:40
Social Talent Room Bill Boorman:"Brexit, Trump and all that"
Clinch Room Roderick Smyth:"The Uberisation of Recruitment"
Bullhorn Room Kenji Hayakawa: "Candidate-centric sourcing"
SHOW & TELL
02:00 – 02:20 Social Talent
02:25 – 02:45 Jobbio
02:45 – 03:25
Irish Recruiter Room Shane McCusker: "Sourcing with Facebook"
Social Talent Room Johnny Campbell: "What do all of LinkedIn's recent changes mean to recruiters?"
Clinch Room Oscar Mager: "Recruitment metrics – what is a measure of success?"
Bullhorn Room Bianca Eder & Gerald Morgan: "Agency v In-house – the track-leader battle edition!"
SHOW & TELL
02:45 – 03:05 Social Talent
03:10 – 03:30 Temp Buddy
03:30 – 04:00
Irish Recruiter Room Afternoon Tea & Coffee Break
04:00 – 04:40
Social Talent Room Brian Ó hOisín: "Getting results out of networking and career events"
Clinch Room Shane Gray & KC Donovan: "Advanced Engagement: Creating a Predictive Career Activity Index"
Bullhorn Room Jobbio
04:45 – 05:00
Wrap-up and invitation to Irish Recruiter Evening Event
05:00 – 05:15
Departures to Evening Event venue
Have a few drinks on us and catch up with #tru friends old and new!
*This Event Schedule is subject to change without prior notice!
IMPORTANT NOTES:
Please note that time for each Track is 40 min and for each Show & Tell 20 min, with 5 minutes between sessions.
Upon arrival you will be directed to the Vaults from the Dogpatch Labs entrance. Cloakroom is available.