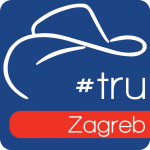 Introducing SHOW & TELL at #truZagreb 2016!
At #truZagreb we are featuring the best in Talent Technology
Each Show & Tell will be 20 minute session, where first 5 minutes will be spent on market, up to 10 minutes on product and 5 minutes Q&A.
At the end of each Show & Tell participants will be voting on the question "If you had budget and need would you buy it?"
#truZagreb vam predstavlja najbolje produkte u području Talent Tehnologije
Svaki Show & Tell će trajati 20 minuta. Prvih 5 minuta će se posvetiti relevantnom tržištu, slijedi 10 minuta za predstavljanje/demo produkta, te zadnjih 5 minuta za pitanja i odgovore.
Na kraju će publika glasanjem odgovoriti na pitanje "Kada biste imali potrebu i budžet, da li biste kupili ovaj produkt?".
Želite predstaviti produkt? Javite nam se direktno na email hello@irishrecruiter.com!
Iskoristite Early Bird popust na ulaznice za TRU Zagreb!

Show & Tell vam predstavlja:
HRPRO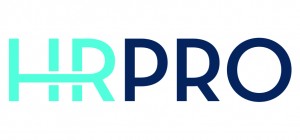 HRPRO is a leading provider in the Human Resource Management Information System as owner and producer of the HRNET software – a comprehensive solution for managing all Human Resources processes.
HRNET covers personnel administration, organisational structure, job catalogue, payroll management, time attendance, recruitment and selection, performance management, 360 Feedback, training and development, talent management, succession planning and business travel management – all processes are integrated within one system and enable optimization, controlling and planning of business results, monitoring company targets and actively living HR strategy with high interaction of management and employees through self-service support system.
For this Show & Tell session, HRPRO will present HRNET– the premium software solution for optimizing and managing all Human Resources processes from hire to entire phase and empowering HR people in multi-country and multi-cultural environment.
Show & Tell Presenter: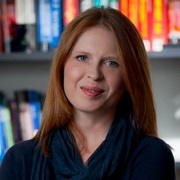 Jasmina Lukačević
HR Consultant at HRPRO
ADOPTO

Adopto is a cloud based recruiting tool specialized for tech industry.
As an End to end recruiting solution we help SM Business to optimize their hiring process, using simple and intuitive interface.
Within Adopto you are able to make your recruitment process more smooth using following features:
• BRAND & PROMOTE your Company culture
• ONE CLICK distribution of job posts to tech job boards, job aggregators, social networks, career page
• TRACK every interview, note, scorecard, status change or update for each candidate
• Online Tech SKILLS TESTING for applicants
• SCHEDULE interviews, calls
• Vacancy ANALYTICS
Show & Tell Presenter: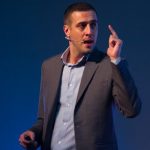 Dino Barać
CEO at Adopto




Ivan Ćubela
Inbound Marketing Manager at Adopto


Za sva vaša pitanja vezana uz TRU Zagreb ili Show & Tell, obratite nam se direktno na hello@irishrecruiter.com