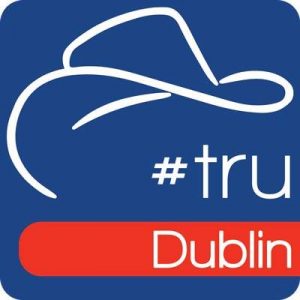 Introducing Track Leaders and Titles for #truDublin 2017
Another international all-star line-up for #tru!
In the true spirit of #tru the line-up and topics may change without notice. We will be adding more up to the eve of the event.
Check back here and follow #truDublin on Facebook and Twitter for regular updates.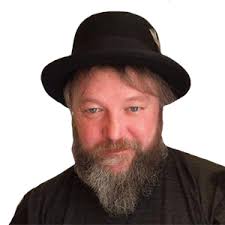 Bill Boorman
Founder #tru Conferences, speaker, blogger and advisor
Track Titles: "Rise of the job brand" and "Brexit, Trump and all that"
"I never wear a suit and I always wear a hat. I have a simple vision to make recruitment better for everyone. I work towards this by advising talent technology companies on their product road map, with V.C.'s over investments in the sector, with hiring companies on technology and approach, and by hosting #tru events.
Specialties: Social Recruiting Integration and Infrastructure, Key-note speaking, Recruiting Technology, Recruitment Marketing, Digital Media, Brand Advocacy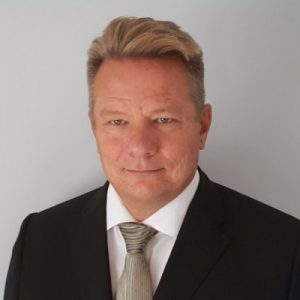 Ivan Stojanovic
Talent Partner – Hiring for Microsoft, Founder @IrishRecruiter
Track Title: "Talent Acquisition Strategies"
Talent-acquisition strategist with expertise in attracting and recruiting outstanding talent that has benefited a broad spectrum of companies from early-stage ventures to globally-recognised brands, such as Microsoft, Accenture, and Google. Currently deeply involved in the creation and promotion of international recruitment events and job fairs that enable volume-recruitment of European IT talent. In the past launched the first Irish job aggregator IrelandJobs, as well as the first and only real-time Irish multiple job-posting tool eRecruit.
A published author, a guest on several online forums as well as the featured-speaker at numerous recruitment conferences. A pioneer in utilising Agile methodology in recruitment, sourcing and recruitment marketing, Ivan is also a leading SEO specialist in Ireland with considerable experience in online marketing and marketing automation.
Specialties: Online Marketing, SEO, Recruitment, Online Recruitment, Talent Sourcing, Social Media Marketing, Web Development, Recruitment Software, HR Software, Social Media Recruitment Training, Recruitment Consultancy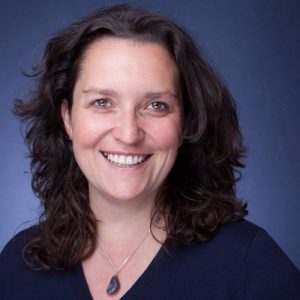 Bianca Eder
Corporate Recruiter a.i. Danone
Track title: "Agency v In-house -the track-leader battle edition!"
My biggest passion in life is Recruitment, in my first week as a Baby Agency Recruiter I fell in love with it and this has grown into a fully fledged Love Affair. Hiring a candidate now, still gives me the same YES feeling as it did 15 years ago, I am the fist in the air YEAH shouting Recruitment colleague , high fives all along. I love the feeling of a hire. Specially the ones which on paper don't look like a match. A hiring manager saying : " you nailed it" is why I get out of bed every morning. I have had the pleasure to work with International FMCG companies in the Netherlands, sourcing for various functions, mostly within Marketing, Supply Chain , Sales and HR. Helped companies to set up and implement Recruitment processes as well as recruitment systems. Train hiring managers and Recruiters on the candidate journey and recruitment essentials. Besides all the great technology we can use nowadays I firmly believe to stay human and remember that we work with humans is the most important factor in Recruitment. I am proud to be a Recruiter. When I don't recruit , you can find me on the Playstation as : Recruitinator
Specialties : (Interim) Recruitment, Talent Acquisition EMEA , Direct Search/Sourcing, Branding, Seducing Candidates , Convincing Hiring Managers, Stakeholder Management, creative Job Ads, Candidate Experience, Candidate Journey, trilingual, I sit in or outside of the box whatever works best for the situation I am in.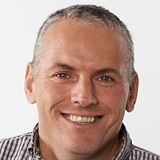 Shane Gray
SVP Business Development and Sales for Clinch – the smart recruitment marketing platform
Track title: "Advanced Engagement: Creating a Predictive Career Activity Index"
A sales and marketing expert with 20 years experience in building successful businesses, Shane is passionate about helping companies achieve sustainable growth — a journey that starts with hiring the right people.
Specialties: eCommerce, Business Development, Enterprise Software, Product Development.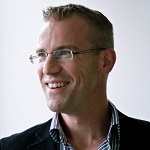 Oscar Mager
Founder at Recruiting Essentials
Track Title: "The Botification of Recruitment" and "Recruitment metrics – what is a measure of success?"
A Founder and Global Talent Acquisition Specialist at Recruiting Essentials, with 20 years of international full cycle recruitment and talent sourcing experience. He helps international businesses to innovate hiring and identify talent. He also advises recruitment technology startups and vendors on product features, differentiation, positioning and identifying business opportunities, partnerships and investors.
From his other passion, Oscar has successfully built a business as an event photographer, covering international events in the space of recruiting, technology and startups and you can find his portfolio here.
Specialties: All-round Global Talent Acquisition Specialist, Recruitment Technology Analyst, Talent Sourcer, event photographer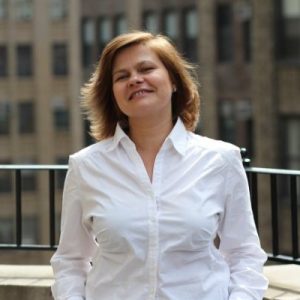 Svetla Simidchieva
CEO at Placement Feed`
Track title: "Future of agencies"
A common sense advocate in HR R&D. Building the recruiters virtual assistant.
Svetla has 15 years experience in in-house talent acquisition, recruitment agency and management consulting industry with both big names like PwC as well her own businesses. For the past three years fully dedicated to solving efficiency in recruitment. Svetla and her team recently launched Placement Feed – a new innovative matching product designed for staffing firms, unique in its ability to match a candidate against all the jobs within a recruitment agency which works without an integration.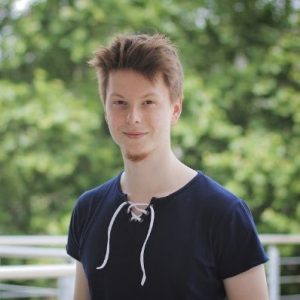 Ondrej Prochazka
Tech Recruiter @Facebook
Track title: "Innovation in hiring techies"
Ondrej is a dedicated tech recruiter and sourcer, wannabe tech savvy who has just recently started working for Facebook London, discovering a whole new world of recruiting. Starting his career in a recruitment agency, moving to a tech startup and finally joining RPO solution in Edinburgh, Ondrej is lucky to have experienced various environments – and is constantly excited about new ways to improve and innovate what we do.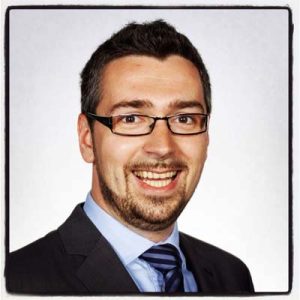 Balazs Paroczay
Talent Sourcing Leader
Track title: "25 questions you need to ask before setting up a sourcing function"
Talent Resourcing Lead with 8+ years of experience within the Executive Search and Corporate Talent Resourcing industries. Passionate about talent acquisition, innovation, and creating best-in-class talent resourcing strategies. Solid knowledge of both active and passive candidate sourcing tools, techniques and methodologies widely extended into the EMEA region. In-depth expertise in setting up Talent Sourcing recruiting operations. Excellent communicator and negotiator both with internal and external clients, senior leadership and vendors.
Specialties: Boolean Search, Social Networking (LinkedIn, Xing, Viadeo, Iwiw, Facebook etc.), Search Engines (Google, Bing), X-Raying, Headhunting, Direct Search, Name Search, Social Engineering, Passive Candidate Sourcing, Alternative Posting/Advertisement, Employer Branding

Aisling Teillard
CEO at Tandem HRSolutions
Track title: "Transforming performance management"
Aisling is a former HR Director of both O2 Telefonica and SAP. In addition to her responsibilities as HR Director, Aisling has established a number of new organizations within these environments, including the first European-wide Organisation in Telefonica, a HR Shared Service Centre. She then expanded this organisation to take on digital HR for Europe and global analytics for the wider Telefonica organisation. Aisling then moved to the world of consultancy where she specialised in Performance Management solutions for a variety of multinational organisations. From there, seeing the need to transform the area of performance management, Aisling began the journey of Tandem and now holds the role of CEO. Having completed her primary degree in HR, Aisling then completed a research Masters in Performance Management.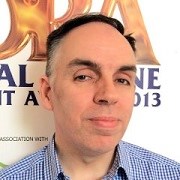 Stephen O'Donnell
Founder of PC Evaluate (online psychometrics), truScotland & The NORAs
Track title: "Planned Obsolescence, and why this might be the last job you ever have"
"I have been actively involved in the professional recruitment sector since 1987, owning and running recruitment agencies since 1993. I am a Fellow of the Institute of Recruitment Professionals (REC).
My current expertise is in online recruitment, where, in 2000, I established the UK's first comprehensive online portal to every recruitment resource, including recruitment agencies, employers, consultants, job-board and publications – www.alljobsUK.com.
I devised, and have continued to run the National Online Recruitment Awards (NORAs) since 2001. I have now launched a new company, PC Evaluate Ltd, to deliver low cost, mobile-friendly, personality profiling to employers for use in recruitment, training, and HR planning."
Specialties: Online recruitment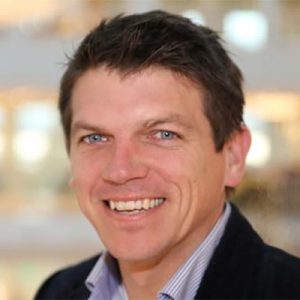 Gordon Lokenberg
Recruiter and Trainer, Speaker on mobile and internet recruitment
Track & Lab: People Sourcing Playground
A seasoned Corporate Recruiter who found out how to make the Recruiter's life easier… Instead of post and pray, he made a business out of finding the right talent. After a career in online recruiting, after a career in mobile recruiting. With his People Sourcing Crew he is now hacking talent via easy going search engines, while supporting recruiters from both agency and corporate side, filling their vacancies, world wide.
Specialties: Recruitment, online marketing, Mobile Recruitment Solutions, weblogs, webanalytics, social networks, people, jobs, live, life, fun, advertising, Distimo, Business, Collaboration, communication, Community, consultant, Creative, design, enthusiastic, entrepreneur, Family, friends, marketing, network, networking, passionate, strategy, Fun, success, Support, mobile technology, travel, w3recruitment, Iphone application development, Sourcing, eBuddy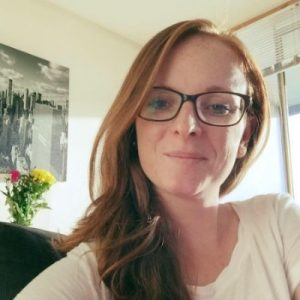 Klara Hermesz
(Sourcing OR Sourcer OR Boolean OR Recruitment) NOT (Founder OR CEO OR Leader OR Owner OR Director OR Manager) 🙂
Track title: "Sourcing is a Number's Game"
"I guess I am just here because I am really passionate about Sourcing. I have always been quite interested in what is new in our industry, what cool tricks and hacks and tools are out there! I believe in the power of data, analyzing data, market intelligence, numbers, strategies and finding solutions! I truly believe that Sourcing is FUN!"
Specialties: Sourcing Methodologies, Sourcing Tools, Market Intelligence, Market Mapping, Talent Mapping, Strategic Sourcing, Project Management, plus finding things&people 🙂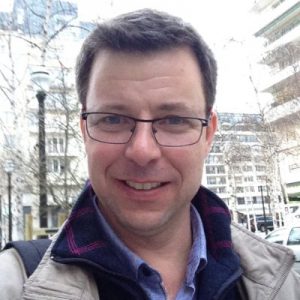 Jim Klug
Product Manager of Hello Talent – A Talentsoft Application
Track title: "Collaboration, the key to successful hiring?"
A product manager with extensive experience in cutting-edge software and software technologies. Currently the Product Manager of Hello Talent at Talentsoft, he has spent his career helping other people get the most out of the software they use. Focusing on the user, he has helped them understand how to use the software by being involved in the production of software documentation. Over time, he was able to capitalize on this user-centric perspective to help international software teams build understandable and usable products. Currently based in Paris, France, he enjoys working in multinational organizations where learning from others is just as important as sharing what one knows.
Specialties: International software projects, international management, documentation, marketing, collateral, strategic planning, SaaS, social networking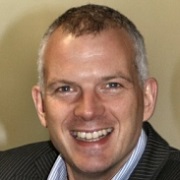 Shane McCusker
CEO at 1ntelligence Recruitment Software – Clever tools and techniques for Recruiters
Track title: "Sourcing with Facebook"
"I design recruitment software helping recruitment agencies work more effectively. I own and run Intelligence Recruitment Software Ltd and our main software product is Intelligence, a CRM/ATS system for recruiters and recruitment agencies. Intelligence is very easy to use and manages candidate and client information. It helps recruiters gain visibility of what is happening in their business and the industries in which they recruit."
Specialties: Recruitment Software, Recruitment Databases, Information management, Applicant Tracking System – ATS, Systems for the Recruitment Industry, Social Recruiting, Webinars.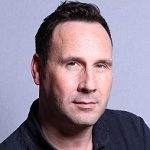 Gerald Morgan
Owner & Director at DataMigrator and ReadyPeople
Track titles: "Future of agencies" and "Agency v In-house -the track-leader battle edition!"
After 33 years in IT and 19 in Recruitment, I am still passionate about finding new and better ways for people and technology to work together to transform business.
In the last few years ,and for the foreseeable future, my main business focus is my Data Migration business – DataMigrator. We specialise in Recruitment software (ATS / CRM) and HR Systems and have run 100's of projects migrating and transforming data and documents between over 40 different systems – for agencies around the world.
IT has always been my thing and I have also been a CTO / co-founder of a world-first on-line temp agency back in the original dot-com boom, a director of recruitment agencies , a hands-on IT recruiter, and Head of IT for a medical recruiter. So I am right at the crossroads of recruitment and HR Tech and have pretty good all-round experience.
When not migrating data I am involved in HR/ Recruitment and Tech conferences. I have lead tracks about HR topics such as future of recruitment agencies, agency v in-house, recruitment software and run data migration clinics in the UK and Europe.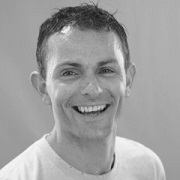 Johnny Campbell
Founder and CEO at Social Talent
Track title: "What do all of LinkedIn's recent changes mean to recruiters?"
"I have worked as a Recruiter in Ireland and the Caribbean for the last 15 years but now run Social Talent, the world's leading provider of Online Recruitment Training. We train recruiters in how to source passive candidates and we advise organisations on how to leverage social media, SaaS technology and video to source, attract and engage talent globally.
We help companies and recruiters to source talent through social media and the web. We enable recruiters and hiring organisations to tap into the "passive" candidate market, which represents over 80% of the total labour pool, by providing them with the tools to source directly from the internet, by building talent communities on social media and helping corporates to develop and market their "employer brand" online in the places where their target audience spend the most time, namely social media."
Specialties: Online Recruitment Training, Social recruiting, boolean search, facebook marketing, social media marketing, talent acquisition, talent community management, internet sourcing, CIPD Certified Internet Recruitment trainer. Black Belt in Internet Recruitment Trainer.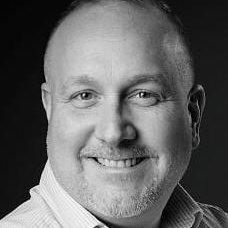 Matt Burney
Employer Insights Strategist at Indeed.com
"I strongly believe good practice in recruitment & resourcing are key to the success of every business. We have the opportunity to make a huge impact through connecting the best people with the right roles, technologies and opportunities and through having a focus on consistency & delivery.
My goal & vision is to deliver the best talent possible to a decentralized and rapidly changing businesses, always ensuring that we deliver not only for the global goals of the company but also for local needs."
Specialties: Candidate/Talent Community Management Strategist, Social Recruitment Strategist, Recruitment Process Strategist, Recruitment Industry Blogger, Content editor and builder, Internal and External community developer and manager, Recruitment process change management, Internal stakeholder relationship management, International Recruitment and Resourcing strategy and implementation specialist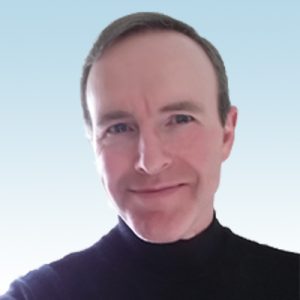 KC Donovan
Executive TA Innovation Maven
Track title: "Advanced Engagement: Creating a Predictive Career Activity Index"
If I had a personal tagline it would be, "Live in the future, then build what's missing." Whether it's "top of the funnel" Marketing or Engagement, TA Optimization, Tech Systems or Cand-E, I get excited working with companies that seek continuous TA improvement and innovative strategies.
I've had three career changes with the last occurring in the 1990's when I stumbled into recruiting. I've been an internal VP Global TA, founded a global Retained Exec Search firm, a TA Consultancy, a Retained Recruiting Agency and started out in a mid-town Manhattan contingent chop shop.
Specialties: I visualize diverse perceptions and connect the dots most others miss, from Gap Analysis through Performance Review and everything in between (Sourcing, Referrals, Inner-mobility, Assessment, Recruiting only Top Performers, on-boarding, etc.).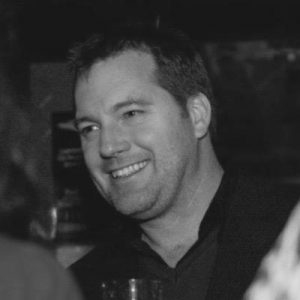 Steve Ward
Head of Talent Attraction – Velocity Partners | Social Recruiting Strategist
Track title: "Cutting the Bullshit out of Social Recruiting and Making it Work "
Steve is a recruitment veteran of 20+ years and quoted as being a 'pioneer' of practical integration of social media as the centrepiece of the recruitment process back in 2008/9. Now he works as a Talent Attraction Strategist, working interim with growing businesses on how to use social media and smart content marketing to be a magnet for the talent they want.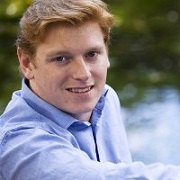 Roderick Smyth
CEO at TempBuddy
Track title: "The Uberisation of Recruitment"
"I have started several successful businesses and adapted my skills from software developer/consultant to business leader over the past 17 years. My main focus is now on growing and managing the businesses I am involved in.
I've been fortunate to have been involved in many startups, some with successful exits and some disappointing failures, but every one has offered its own fantastic opportunities for meeting interesting people and businesses and gathering experience.
I am currently most excited by the opportunities represented by TempBuddy, my newest venture. Excited because we have created a disruptive technology for an industry with global reach and early customer feedback has been incredibly positive. We're currently by invite only but register at http://www.tempbuddy.co to learn more as we roll out."
Specialties: Disruptive technology, Cost control, increasing efficiency through process and technology, business turnarounds, software,, business development, strategic management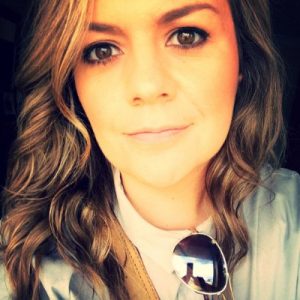 Andreea Wade
CEO & Co-Founder Opening.io.
Track title: "Artificial Intelligence and Automation – threat or opportunity?"
Andreea is the co-founder and CEO of Opening. She has a background in programming, journalism, product management, business development and entrepreneurship. Andreea is a startup mentor, having mentored in all the major startup incubators and accelerators in Dublin but also London, Tel Aviv and Berlin. Andreea was involved in running the Irish wing of an EU funded accelerator (4.5 million euro fund), where she assessed European startup applications and mentored the successful cohort. She was the Head of Product Management in the largest Irish media trust and has previously founded companies, opening.io being her fourth venture. Speaker, technology event organiser, founder of askaton.com (voluntary organisation based in Dublin supporting diversity in STEM) and lecturer.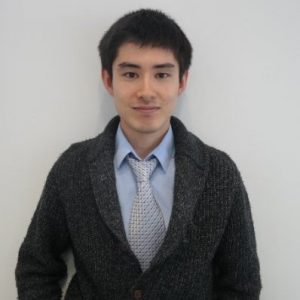 Kenji Hayakawa
Career Consultant at CPL – Talent Innovation Hub
Track title: "Candidate-centric sourcing"
I am a career consultant working with a brand new project within Cpl Ireland, Ireland's largest recruitment company. My team is called the "Talent Innovation Hub" (TIH), although it has not been officially launched yet.
My colleagues and I at TIH have been experimenting with different sourcing methods over the last 6 months with excellent results. There are two models for sourcing: one is "role-based," meaning that we first get a role and then reach out to candidates. The other is "talent-based," which means that we start with a talent (who is willing to move) and see which roles the talent can fill. TIH is working with both models, but I find the second to be especially interesting.
Join us and let us have a good conversation about the future of talent-based sourcing.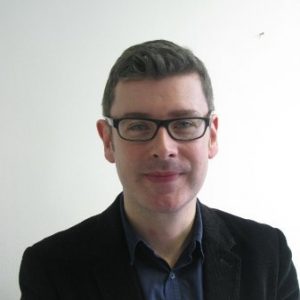 Brian Ó hOisín
Director at Career Zoo
Track title: "Getting results out of networking and career events"
Brian is Co-Founder and Director of Career Zoo, Ireland's premier career event. Over the last six years Brian has worked with hundreds of leading employers helping them successfully hire and advance their employer brand strategies.