Catch Ivan Stojanovic, the founder of Irish Recruiter, at Jobfair 2015 in Zagreb, Croatia
At Jobfair 2015 Ivan Stojanovic will deliver a keynote address "Your IT career – opportunities that lie ahead" on 20th of May, 9-10 AM.
[divider type="thin"]
Ivan Stojanović: "Vaša IT karijera – kakve su mogućnosti pred vama?"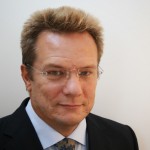 U svom uvodnom predavanju na Jobfair-u "Vaša IT karijera – kakve su mogućnosti pred vama?" Ivan Stojanović, osnivač Irish Recruiter agencije za zapošljavanje IT stručnjaka u Irskoj, će vam dati pregled stanja na tržištu IT poslova i najnovijih trendova, te govoriti o opcijama koje su pred Vama, u Hrvatskoj ili inozemstvu.
S posebnim osvrtom na Dublin i Irsku, Ivan će odgovoriti na vaša pitanja o raznim načinima zasnivanja radnog odnosa, plaćama, benefitima i ostalim detaljima vezanim uz zapošljavanje. Zašto su vodeće IT korporacije kao što su Google, Facebook, Microsoft i brojne Start-up kompanije upravo u Irskoj i što to znači za Vas kao IT stručnjake?
Job Fair 2015 će se održati 20. i 21. svibnja na Fakultetu elektrotehnike i računarstva, Unska 3, Zagreb.