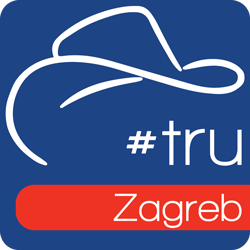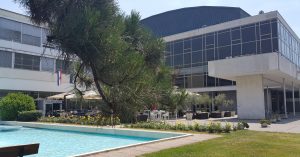 #truZagreb 2016
Monday, 5th of June 2017
Matis Absolut Lounge
Trg Stjepana Radića 3
10000 Zagreb
Event Schedule – Dnevni raspored*
*This Event Schedule is subject to change without prior notice! Raspored je podložan promjenama bez prethodne najave!
09:00 – 9:30
Morning coffee and Registration – Jutarnja kava i registracija
9:30 – 9:50
Opening address – Uvodna riječ
09:55 – 10:35
Jasna Justinić Pakrac: Going beyond conventional methods: how to build and attract the talent pipeline for IT professionals (HRV/ENG)
Bill Boorman: Trump, Brexit and all that (ENG)
10:40 – 11:20
Aco Momčilović: Practices in attracting and employing non Croatian citizens in Croatia
Blanka Lasić: The Art of Hosting – engagement and inclusion (HRV/ENG)
Mihaela Smadilo: Koje benefite za organizaciju donosi kontinuirani feedback?
11:20 – 11:35
Coffee & Networking break – Pauza
11:35 – 12:15
Ivan Stojanović: IT recruitment in Croatia and Ireland (HRV/ENG)
Ivan Brezak Brkan: What HR professionals don't understand about media as employer branding?
Jasmina Lukačević: New and old employees – how they impact organizational culture and what to be careful about? (HRV/ENG)
12:20 – 13:00
Matej Sakoman: HR-ovci budućnosti – vještine i znanja sljedeće generacije?
Hana Naoulo Bego: Upravljanje talentima – znamo li što radimo? (HRV/ENG)
Goran Blagus: Prodavači magle – tehnike utjecaja & manipulacije na koje redovito "padamo"
13:00 – 14:00
Lunch break – Ručak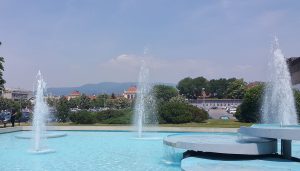 14:00 – 14:45 SHOW & TELL
CrewPulse
Careerathand.com
Adopto
14:50 – 15:30
Bill Boorman: The automation of everything (ENG)
Dragan Knežević: Should I stay or sholuld I go (HRV/ENG)
Ivan Radić: Candidate leaves during probation period, your worst nightmare…
15:35 – 16:15
Petra Murgić: Employer Branding – primjeri dobrih/loših praksi i aktivnosti (HRV)
Ana Spasojević: Zadržavanje i motiviranje milenijalaca – Iskustva i ideje
Ivan Stojanović: Is recruitment pre-borading? (HRV/ENG)
16:15 – 16:45
Closing session – Završna tema
IMPORTANT NOTES:
Time for Track is 40 min and for each Show&Tell 10 min, with 5 minutes in between.
VAŽNE NAPOMENE:
Vrijeme za svaku Temu/Track je 40min a za svaki Show&Tell 10min, sa 5 minutnom stankom između.