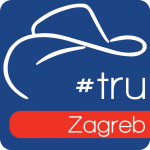 Introducing Track Leaders and Track Titles for #truZagreb 2016!
Upoznajte Track Leader-e za prvi #truZagreb i njihove teme!
U pravom TRU duhu, lista voditelja i tema će se stalno nadopunjavati i po potrebi mijenjati do zadnjeg trena. Nove teme ili voditelji se često pojave tokom samog skupa, budite spremni na iznenađenja! 🙂
Želite predložiti temu i biti voditelj? Javite nam se direktno na email hello@irishrecruiter.com!
Teme će biti vođene na hrvatskom (HRV) ili engleskom jeziku (ENG).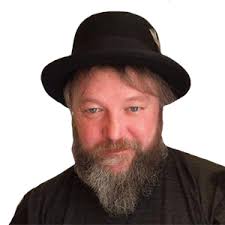 Bill Boorman
Founder of #tru (The Recruitment Unconference) and truMunity, speaker, blogger and advisor
"I never wear a suit and I always wear a hat. I have a simple vision to make recruitment better for everyone. I work towards this by advising talent technology companies on their product road map, with V.C.'s over investments in the sector, with hiring companies on technology and approach, and by hosting #tru events.

Specialties: Social Recruiting Integration and Infrastructure, Key-note speaking, Recruiting Technology, Recruitment Marketing, Digital Media, Brand Advocacy
Leading tracks: Screen wars: In a galaxy far far away and Employment blanders and the society of thieves
Language: ENG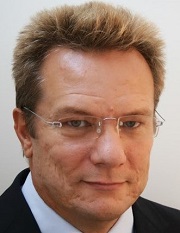 Ivan Stojanovic
Recruitment Marketing Consultant at Accenture, Founder at Irish Recruiter
With a strong 'techie' background, Ivan has been leading several successful brands in the on-line recruitment space in the last 15+ years. His entrepreneurial spirit have guided him in building better on-line recruitment tools and processes. Ivan works as an advisory on the on-line presence for the recruiters, social media recruitment trainer and search engine optimisation (SEO) consultant. Ivan also acts as a recruitment marketing advisory for a number of recruitment agencies in several countries.
Also known as "Irish Recruiter" in the social media, Ivan has mastered the art of understanding how to attract, and engage with the top talent. Ivan is a 'Veteran' blogger, publishing several blogs covering various aspects of on-line recruitment, social media marketing and SEO.
Specialties: Online Marketing, SEO, Recruitment, Online Recruitment, Talent Sourcing, Social Media Marketing, Web Development, Recruitment Software, HR Software, Social Media Recruitment Training, Recruitment Consultancy
Leading tracks: Modern Recruitment Model – how to hire a team in a day? and What do local companies need to be competitive in the International workforce market?
Language: HRV, ENG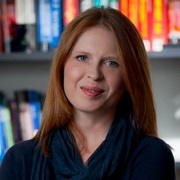 Jasmina Lukačević
HR Consultant at HRPRO
"I have 20 years of work experience in combining Human Resources and technology and I find it very exciting! I like to facilitate clients in learning from best practices, be open minded and solve HR challenges as other successful companies have done."
Specialties: Human Resources Management Information System consulting, Organizational & People development, Art of Hosting Meaningful Conversations, participatory leadership, facilitation around Organizational Development and Human Resources issues
Leading a Track: Empowering HR for employee engagement & integration
HR challenges in complex organisations and diverse industries, solutions and best practices in multi-cultural and international environment.
Language: HRV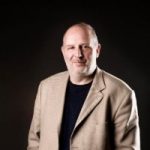 Keith Robinson
Co – Founder – Managing Partner & Candidate Experience Practice Leader – 52N
Co – Founder – Resource Central – Sourcing & Resourcing Business based in Sarajevo
NED – LaunchPad – Video Screening
Keith has operated in the media, publishing and Recruiting Technology sectors for over thirty five years and is as passionate today as he was then about the industry and building businesses in and for the industry.
Combining an entrepreneurial streak with a "corporate" side has seen Keith launch successful businesses such as Personnel Today, Ecom Digital as well as being one of the founding team behind Totaljobs.com to being a Board Director of two HR Communications Agencies; Barkers Communications and EuroRSCG Riley.
Keith has/is an NED of a number of businesses including; CVOnline (5 years and the largest Job Board Group in the CEE Region), Broadbean Technology (2 years), Otys Technology (2 years), LanchPad (Video Interviewing – 2 years and current). He also is a Senior Consultant at the European Band for Reconciliation & Development.
Today he has two interconnecting businesses, 52N focused on Brand, Reputation, Recruitment Marketing and Channel Engagement with offices in Cambridge, Prague and Budapest and Resource Central (based in Sarajevo) a Recruitment Shared Services Centre focused on Integrated Resourcing Solutions for companies recruiting in, from or across the CEE, Balkan, DACH Regions and Turkey.
Today Reputation and Brand is everything, lose it and businesses become much harder.
Leading a Track: We're in the business of "Telling Stories"
Recruiting today is about finding candidates and then "Telling Stories" whether it is in the early engagement phase or when they come to our career site – we need a story to tell. Words, video, design are all tools we use – so how can we use them intelligently?
Language: ENG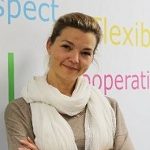 Maja Marković Mileusnić
HR Manager at JYSK West Balkan
Maja has been a HR professional for almost 18 years. She started as a HR assistant in Zagrebačka bank (Unicredit bank Croatia), than spent next 12 years in Agrokor holding (largest privately owned Croatian company), learning about various business processes (retail, water and ice cream production, agriculture, etc.) and integrating HR function into the business model.
For the last 3 years, Maja is leading a HR department of a Danish retail brand for Slovenia, Croatia, Bosnia & Hercegovina and Serbia. With more than hundred stores in the region, she has enough challenges and opportunities for not only developing the HR function, but also personal growth, having lots of fun at the same time!
Leading a Track: Why HR is crucial for the success of our business (Business Human Resources function)?
Language: HRV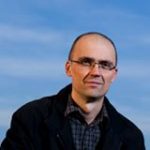 Denis Sušac
CEO at Mono Software Ltd.
A software developer at heart, working with a group of talented developers and designers at Mono Software, developing complex applications for more than 20 years. Those include a range of solutions for the Recruitment industry.
Mono is one of the fastest growing Central European technology companies. Awarded Technology Fast 50 in Central Europe for 2013 by Deloitte, also a National Champion in the organic growth category for The European Business Awards 2014/2015.
"We (Mono) cherish a great working atmosphere with no hierarchies, and believe in agile methodologies and continuous delivery. Our teams adapt quickly and efficiently, with team leaders that still code together with their colleagues."
Leading a Track: When standard recruitment process fails: buildling a developer community from scratch
Language: HRV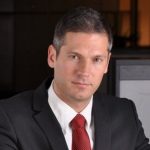 Aco Momčilović
Chief Human Resources Officer at Rimac Automobili d.o.o.
Aco's first position in Human Resources was in Ledo and after that he spent 4 years working in L'Oreal Adria. For the next two years he was HR Manager in Billa, followed by the HR consultant position on different projects (from headhunting to right-sizing and organizational change) in several industries.
In addition to holding a CHRO position at Rimac Automobili, Aco is lecturing on the topics of HR and Corporate Culture at various business schools. He is also the president of MBA Croatia, association which is gathering all MBA alumni in Croatia, and president of business-humanitarian organization POZA.
Leading a Track: Total Compensation Systems – Possibilities and practices in Croatia
Language: HRV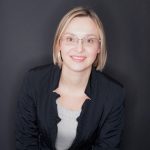 Martina Jurković
Country Manager at Talentor Croatia
Martina Jurković is currently the Managing Partner for Croatia, bringing 15 years of recruitment and HR consulting experience to Talentor clients. Her industry and functional expertise is broad, ranging from C-level functions to specialist in the industrial, professional services and FMCG sector.
Martina has particular experience in the local and international market, as well as in investment and expansion projects.
Prior to joining the Talentor network, Martina was a human resources manager in several international companies based in Croatia and a research consultant in one of the top search and selection companies operating in CEE.
Leading a Track: Sourcing quality candidates
Language: HRV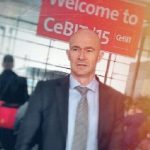 Zdenko Šošić
Board Member at it.hub Europe / IMA POSLA employment agency
Zdenko is a co-founder and board Member of IMA POSLA employment agency which their IT talent recruiting activities performs through its brand it.hub europe. In addition to its IT talent recruiting activities IMA POSLA employment agency is very active and has significant experience in recruiting in other sectors such as medicine, sales and production.
Prior to his career in the recruiting industry, Zdenko has worked in banking, stock exchange and sales for many years. He is also a long-time guest lecturer at the Faculty of Economics on the subjects of sales, communication, presentation, marketing and risk in the financial industry.
Leading a Track: Candidates are our customers – marketing and candidate experience in IT talent recruiting in SEE
Language: HRV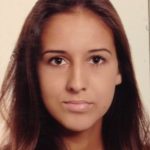 Lucija Veličan
IT Talent Acquisition Manager, Talentarium
Lucija gained experience as a Human Resources Consultant for SEE region in pharmaceutical industry, as well as a Head of Human Resources in the biggest domestic fashion manufacturer (participating in organizational change and crisis management).
As IT Talent Acquisition Manager in Talentarium, she is involved in both commercial and scientific employment & development projects in first headhunting agency in SEE specialized for IT sector; combining human resources, psychology and IT.
Specialties: witnessing technologies and hiring changes 🙂
Leading a Track: Searching for the most wanted employees' competences
Language: HRV
Saša Jurković
Direktor, posao.hr
Po zanimanju ekonomist poduzetništva, u HR vodama je već deset godina, obnašajući funkciju direktora portala posao.hr. Ujedno je i osnivač najveće HR udruge u Hrvatskoj – HR Centar, a od 2011. i njezin predsjednik.
Paraleno uz svakodnevne dužnosti, završio je EMBA program, educirao se u Londonu na CIPD-u gdje je stekao certifikat za regrutaciju i selekciju.
Čest je govornik na okruglim stolovima, predavanjima i radionicama iz područja ljudskih resursa. Idejni je pokretač raznih inicijativa za unaprjeđenje ljudskih resursa u Hrvatskoj.
Leading a Track: Employer Branding
Language: HRV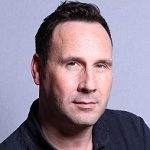 Gerald Morgan
Owner & Director at DataMigrator and ReadyPeople
After 33 years in IT and 19 in Recruitment, I am still passionate about finding new and better ways for people and technology to work together to transform business.
In the last few years ,and for the foreseeable future, my main business focus is my Data Migration business – DataMigrator. We specialise in Recruitment software (ATS / CRM) and HR Systems and have run 100's of projects migrating and transforming data and documents between over 40 different systems – for agencies around the world.
IT has always been my thing and I have also been a CTO / co-founder of a world-first on-line temp agency back in the original dot-com boom, a director of recruitment agencies , a hands-on IT recruiter, and Head of IT for a medical recruiter. So I am right at the crossroads of recruitment and HR Tech and have pretty good all-round experience.
When not migrating data I am involved in HR/ Recruitment and Tech conferences. I have lead tracks about HR topics such as future of recruitment agencies, agency v in-house, recruitment software and run data migration clinics in the UK and Europe.
Leading a Track: Future of recruitment agencies
With more and more information available online about people, one of the main value propositions recruitment agencies have traditionally had – their network – is disappearing. How should agencies evolve to still be relevant in the future? What additional value can they provide over and above what companies can now do for themselves? Is RPO (Recruitment Process Outsourcing) or something else the solution? Can agencies understand the market better and provide a more consultative service to the internal recruitment teams instead of end to end recruitment? Will there even be recruitment agencies in 5 years' time and, if so, what will they look like? Will it still be "go big" or "go niche"? Is the value different for different kind of customers?
Language: ENG