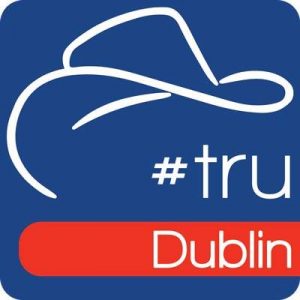 #truDublin (The Recruitment Unconference) is back at the Vaults in Dogpatch Labs on 26th of January 2017 (9 AM to 5:30 PM)!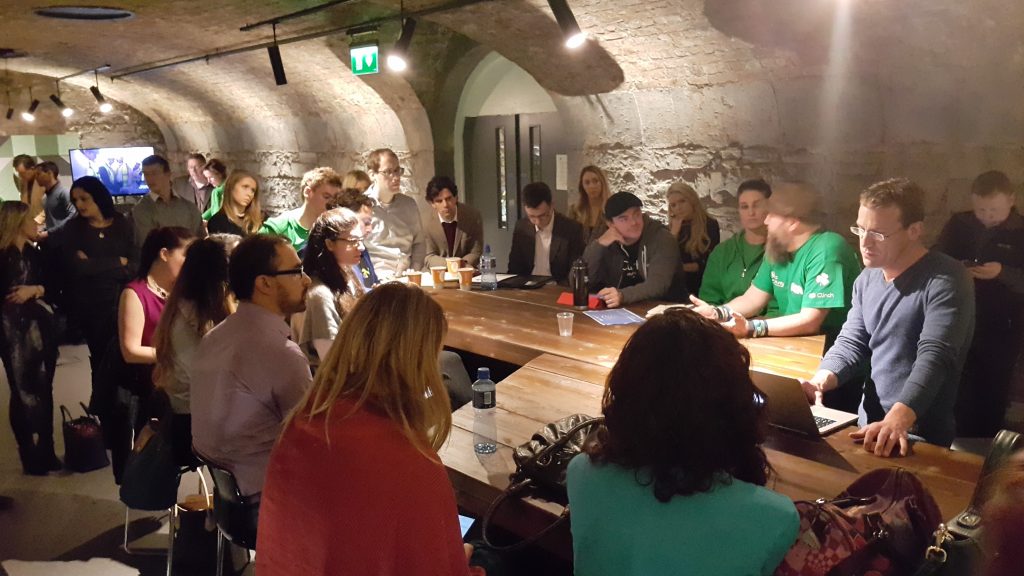 #tru Dublin is a non-profit unconference organised by recruiters for recruiters and other professionals in the industry.
At #truDublin you will meet other recruitment and HR professionals, recruitment thought leaders, Hiring Managers, recruitment techies representing in-house teams, recruitment agencies, job boards, HR Tech companies and anyone with ideas to share about our industry making us better at what we do.
Track Leaders' list will include Bill Boorman (tru founder), Ivan Stojanovic, Gordon Lockenberg, Stephen O'Donnell, Jim Klug, Shane Mc Cusker, Gerlad Morgan, Oscar Mager, Johnny Campbell, Balazs Paroczay and many, many more, coming from Ireland, UK, USA, Netherlands, Hungary, Czech Republic and Croatia.
Participants registered so far come from Oracle, Microsoft, Facebook, Twitter, Google, Amazon, Airbnb, Deloitte and many more companies.
Apart from usual Tracks we are running two additional programs:
SHOW & TELL, featuring the best Tech in HR and Recrutiment
The Sourcing Playground, organised by The People Sourcing Crew, helping you with tips & tricks and hands-on sourcing experience for those hard to find candidates.
The event, the track leaders, the sponsors, supporters and agenda are entirely determined by the participants.
List of track leaders and track titles will be updated as we get closer the event.
For latest updates you can follow us here and follow #truDublin on Facebook and twitter.
If you would like to sponsor #truDublin, we have several Sponsorship Packages for you to choose from.
Email us at hello@irishrecruiter.com for more details.
Everyone is very welcome, grab your ticket now, numbers are limited!
We have got rid of early bird tickets, discount codes and everything else associated with a normal conference.
All we ask is that you register, make a donation of what you think #tru is worth to you and make sure that we have your name and contact email to pass on relevant details.
Please have in mind that we will be feeding and watering you throughout the day!
Actual cost of the event is €100 per person attending.
Be as generous as you can, after we have covered the costs, all proceeds will go to Coder Dojo!
There are 3 types of tickets for #truDublin 2017:
PASS for all areas and events, attendance is restricted to 150.
If you want a PASS ticket, please make a donation of what you think it is worth to you.
TRACK LEADER for anyone who would like to lead a track.
If you want to lead a Track, book a Track Leader ticket and email your Track title to us. Track topics are anything you think is worthy of discussion. Track Leaders set the topics, start the conversation, opening things up to participants.
We will publish the full agenda as soon as all the Tracks have been claimed.
SHOW & TELL for anyone wanting to present a product.
Show & tell is a 20 minute slot, where 5 minutes are spent on the market, up to 10 minutes on product and 5 minutes Q&A, with participants voting on the question "if you had budget and need would you buy it?"
As with all of our tickets, it is donation only, give what you think it is worth.
We are looking forward to seeing you in Dublin for this #tru event!