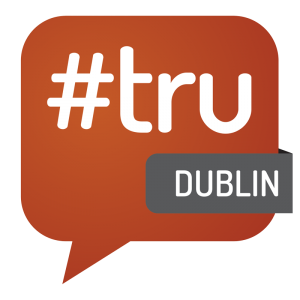 Introducing Track Leaders for #truDublin 2016
A top-class line-up for #tru!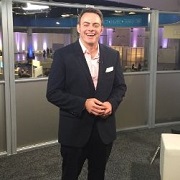 Lars Schmidt
Founder at AmplifyTalent.com, Co-Founder of Open Source HR (HROS.co)
"The world of recruiting has changed. Reactive, transactional corporate recruiting approaches alone won't cut it any more. Modern corporate recruiting strategies must incorporate employer branding, pipelining, technology, and progressive approaches to ensure their organizations are well positioned for growth.
I'm a fierce HR advocate with a strong track record in building, developing, and leading progressive teams. I'm a change catalyst who believes strongly in blending best practices, technology, and relationships to develop and drive talent initiatives with limited resources; leveraging innovative recruiting techniques and building proactive and sustainable global talent programs."
Recognition: Top 100 Influencer by HR Examiner, Huffington Post's Top 100 Most Social HR Experts on Twitter, LinkedIn's 50 Most Popular Recruiting Influencers, NPR's 1st Innovation Award recipient, selected by LinkedIn as project lead for LinkedIn100 class of 2014, contributor to Society of Human Resources (SHRM) first book on social media, contributor to Glassdoor's book on Employer Branding.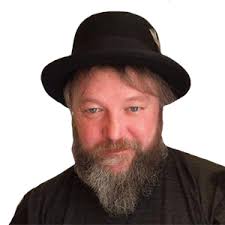 Bill Boorman
Founder #tru Conferences, speaker, blogger and advisor
"I never wear a suit and I always wear a hat. I have a simple vision to make recruitment better for everyone. I work towards this by advising talent technology companies on their product road map, with V.C.'s over investments in the sector, with hiring companies on technology and approach, and by hosting #tru events.

Specialties: Social Recruiting Integration and Infrastructure, Key-note speaking, Recruiting Technology, Recruitment Marketing, Digital Media, Brand Advocacy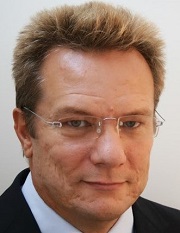 Ivan Stojanovic
Recruitment Marketing Consultant at Accenture, Founder @IrishRecruiter
"With a strong 'techie' background, Ivan has been leading several successful brands in the on-line recruitment space in the last 10+ years. His entrepreneurial spirit have guided him in building better on-line recruitment tools and processes. Ivan works as an advisory on the on-line presence for the recruiters, social media recruitment trainer and search engine optimisation (SEO) consultant. Ivan also acts as a recruitment marketing advisory for a number of recruitment agencies in several countries.
Also known as "Irish Recruiter" in the social media, Ivan has mastered the art of understanding how to attract, and engage with the top talent. Ivan is a 'Veteran' blogger, publishing several blogs covering various aspects of on-line recruitment, social media marketing and SEO."
Specialties: Online Marketing, SEO, Recruitment, Online Recruitment, Talent Sourcing, Social Media Marketing, Web Development, Recruitment Software, HR Software, Social Media Recruitment Training, Recruitment Consultancy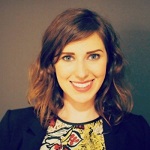 Ruth Elliott
Recruiter, Center for Innovation at Accenture
Passionate about recruitment and selection. Latest project is recruiting for Accenture's Centre for Innovation which researches, incubate and pilot new and emerging digital technologies across a wide range of industries. Sourcing Agile individuals that will change the way we operate in society.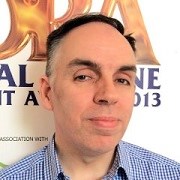 Stephen O'Donnell
Founder of PC Evaluate (online psychometrics), truScotland & The NORAs
"I have been actively involved in the professional recruitment sector since 1987, owning and running recruitment agencies since 1993. I am a Fellow of the Institute of Recruitment Professionals (REC).
My current expertise is in online recruitment, where, in 2000, I established the UK's first comprehensive online portal to every recruitment resource, including recruitment agencies, employers, consultants, job-board and publications – www.alljobsUK.com.
I devised, and have continued to run the National Online Recruitment Awards (NORAs) since 2001. I have now launched a new company, PC Evaluate Ltd, to deliver low cost, mobile-friendly, personality profiling to employers for use in recruitment, training, and HR planning."
Specialties: Online recruitment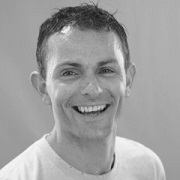 Johnny Campbell
Founder and CEO at Social Talent
"I have worked as a Recruiter in Ireland and the Caribbean for the last 15 years but now run Social Talent, the world's leading provider of Online Recruitment Training. We train recruiters in how to source passive candidates and we advise organisations on how to leverage social media, SaaS technology and video to source, attract and engage talent globally.
We help companies and recruiters to source talent through social media and the web. We enable recruiters and hiring organisations to tap into the "passive" candidate market, which represents over 80% of the total labour pool, by providing them with the tools to source directly from the internet, by building talent communities on social media and helping corporates to develop and market their "employer brand" online in the places where their target audience spend the most time, namely social media."
Specialties: Online Recruitment Training, Social recruiting, boolean search, facebook marketing, social media marketing, talent acquisition, talent community management, internet sourcing, CIPD Certified Internet Recruitment trainer. Black Belt in Internet Recruitment Trainer.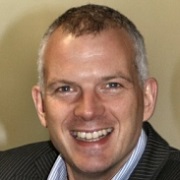 Shane McCusker
CEO at 1ntelligence Recruitment Software – Clever tools and techniques for Recruiters
"I design recruitment software helping recruitment agencies work more effectively. I own and run Intelligence Recruitment Software Ltd and our main software product is Intelligence, a CRM/ATS system for recruiters and recruitment agencies. Intelligence is very easy to use and manages candidate and client information. It helps recruiters gain visibility of what is happening in their business and the industries in which they recruit."
Specialties: Recruitment Software, Recruitment Databases, Information management, Applicant Tracking System – ATS, Systems for the Recruitment Industry, Social Recruiting, Webinars.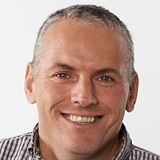 Shane Gray
SVP Business Development and Sales for Clinch – the smart recruitment marketing platform
"A sales and marketing expert with 20 years experience in building successful businesses, Shane is passionate about helping companies achieve sustainable growth — a journey that starts with hiring the right people."
Specialties: eCommerce, Business Development, Enterprise Software, Product Development.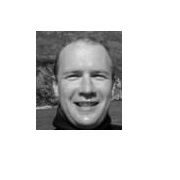 Feargus Callagy
Owner at MacDara Training
"With McDara training creating exceptional workplaces through mindfulness, empathy, communication and FSR meditation, where people don't get the Monday blues or the January blues, where people actually look forward to going to work. Mindfulness and empathy go a long way. Practitioner and teacher of autogenic mindfulness, this practice has helped me hold my breath for over 5 minutes and battle through the challenges life throws."
Specialties: Coaching, Marketing, Sales Pshycology, Team Motivation, Social Media Marketing.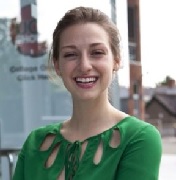 Jayne Ronayne
Co Founder at KonnectAgain
"I am excited and fortunate enough to be involved in a company that I believe is going to change the alumni relations market. KonnectAgain is an exclusive platform devoted to leveraging your company's human capital. We connect the dots between past, present and future talent with a modern and intuitive user experience. KonnectAgain harnesses the power of corporate alumni networks for recruitment, referrals, business development, industry insights and new business opportunities."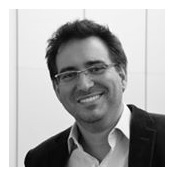 James Mayes
Talent, Start-ups and Product Consultant
"Currently freelancing, moving between tech, talent, startup and product management events, consulting with a number of early-stage firms on product/market fit and on tech talent acquisition. Helping to connect tech firms with the best events in their space, creating interesting and rewarding partner/sponsor relationships. Speaker at numerous events in the UK, Europe and USA, particularly on future tech/talent trends."
Specialties: Social recruiting, Twitter, blogging, community, recruitment, talent, events, conferences, product management, live-tweeting, event speaker.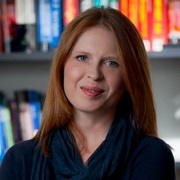 Jasmina Lukačević
HR Consultant at HRPRO
"I have 20 years of work experience in combining Human Resources and technology and I find it very exciting! I like to facilitate clients in learning from best practices, be open minded and solve HR challenges as other successful companies have done."
Specialties: Human Resources Management Information System consulting, Organizational & People development, Art of Hosting Meaningful Conversations, participatory leadership, facilitation around Organizational Development and Human Resources issues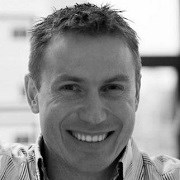 Patrick Boonstra
Dragonslayer & Recruitment Innovation Consultant
"I am a Dragon Slayer. Every organization has Dragons: the Nay-sayers, the bureaucrats and innovation-killers: whenever you come up with a proper innovative idea, they try to burn it down. I'll help you slay these dragons and shake up recruitment! Let's fight them: either head-on, but more likely, we'll outsmart them by just showing them how it's actually done, and make them obsolete."
Current Projects: Lead advisor website & recruitment processes at LUBA temp-agency, ATS selection & implementation at Greenpeace International, Sourcer & RPO consultant via People Sourcing Crew, Recruitment marketing consultant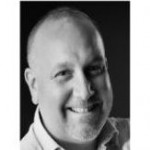 Matt Burney
Employer Insights Strategist at Indeed.com
"I strongly believe good practice in recruitment & resourcing are key to the success of every business. We have the opportunity to make a huge impact through connecting the best people with the right roles, technologies and opportunities and through having a focus on consistency & delivery.
My goal & vision is to deliver the best talent possible to a decentralized and rapidly changing businesses, always ensuring that we deliver not only for the global goals of the company but also for local needs."
Specialties: Candidate/Talent Community Management Strategist, Social Recruitment Strategist, Recruitment Process Strategist, Recruitment Industry Blogger, Content editor and builder, Internal and External community developer and manager, Recruitment process change management, Internal stakeholder relationship management, International Recruitment and Resourcing strategy and implementation specialist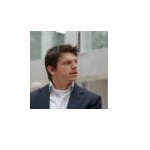 Gordon Lokenberg
Recruiter and Trainer, Speaker on mobile and internet recruitment
A seasoned Corporate Recruiter who found out how to make the Recruiter's life easier… Instead of post and pray, he made a business out of finding the right talent. After a career in online recruiting, after a career in mobile recruiting. With his People Sourcing Crew he is now hacking talent via easy going search engines, while supporting recruiters from both agency and corporate side, filling their vacancies, world wide.
Specialties: Recruitment, online marketing, Mobile Recruitment Solutions, weblogs, webanalytics, social networks, people, jobs, live, life, fun, advertising, Distimo, Business, Collaboration, communication, Community, consultant, Creative, design, enthusiastic, entrepreneur, Family, friends, marketing, network, networking, passionate, strategy, Fun, success, Support, mobile technology, travel, w3recruitment, Iphone application development, Sourcing, eBuddy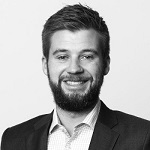 John McLaughlin
Director International Business Development at cut-e Group
I currently head up the international business development function at cut-e, a global talent diagnostics company, with 33 offices around the world, delivering assessments to over 7 million people in 2015 in 40+ different languages. We combine psychometrics, innovative technology and related consultancy services, with an understanding of business issues, to provide clear actionable talent insights for people, companies and organisations.
cut-e offers a broad range of services across the talent life cycle beginning with pre-employment assessments, retention, management and leadership development as well as performance management processes. These areas may involve online assessments, creating and facilitating assessment centres or High Potential development programmes and the design and roll out of competency & leadership frameworks.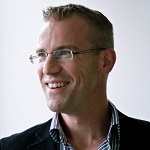 Oscar Mager
Founder at Recruiting Essentials
"I am driven by exceptionally talented people, disruptive recruiting technology and innovative hiring solutions."
A Founder and Global Talent Acquisition Specialist at Recruiting Essentials, with 20 years of international full cycle recruitment and talent sourcing experience. He helps international businesses to innovate hiring and identify talent. He also advises recruitment technology startups and vendors on product features, differentiation, positioning and identifying business opportunities, partnerships and investors.
From his other passion, Oscar has successfully built a business as an event photographer, covering international events in the space of recruiting, technology and startups and you can find his portfolio here.
Oscar is the official photographer for #truDublin 2016!
Specialties: All-round Global Talent Acquisition Specialist, Recruitment Technology Analyst, Talent Sourcer, event photographer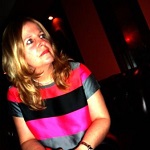 Caroline Horgan
HR Manager at Zevas Communications
Widely experienced and accomplished HR Professional with experience in the Medical Devices, Pharma and Informational Technology sectors. Highly skilled in all HR disciplines achieving a Masters in Career Guidance in 2011. Excellent track record of HR practise in complex environments.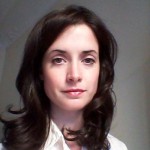 Mary Ridge
Head of Professional Services at cut-e
Chartered Psychologist with experience in test design and evaluation, training and development and assessment and selection.
Find out more about #truDublin Track Topics!
Our silver sponsors are HRPRO, Social Talent, frs recruitment, Accenture, Jobs Board and Turas Nua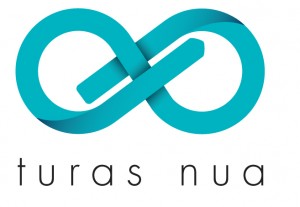 Special thanks to Dogpatch Labs for providing the venue!