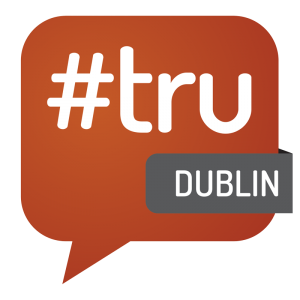 Introducing SHOW & TELL at #truDublin 2016!
This year at #tru Dublin we are featuring the best in Talent Technology.
Each Show & Tell will be 20 minute session, where first 5 minutes will be spent on market, up to 10 minutes on product and 5 minutes Q&A.
At the end of each Show & Tell participants will be voting on the question "If you had budget and need would you buy it?"
To attend #truDublin 2016 and Show & Tell register here:

Featuring in Show & Tell:
HRPRO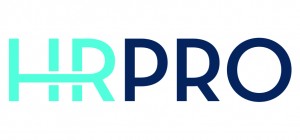 HRPRO is a leading provider in the Human Resource Management Information System as owner and producer of the HRNET software – a comprehensive solution for managing all Human Resources processes.
HRNET covers personnel administration, organisational structure, job catalogue, payroll management, time attendance, recruitment and selection, performance management, 360 Feedback, training and development, talent management, succession planning and business travel management – all processes are integrated within one system and enable optimization, controlling and planning of business results, monitoring company targets and actively living HR strategy with high interaction of management and employees through self-service support system.
For this Show & Tell session, HRPRO will present HRNET– the premium software solution for optimizing and managing all Human Resources processes from hire to entire phase and empowering HR people in multi-country and multi-cultural environment.
Show & Tell Presenter: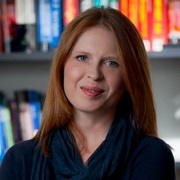 Jasmina Lukačević
HR Consultant at HRPRO
[divider type="thin"]
TEMP BUDDY – Contingent workforce software

TempBuddy, a multi-award winning workforce management software helps get your best people to the right place at the right time, paid promptly and accurately using smart mobile technology. We bring together real-time availability, scheduling, deployment, time capture, pay and bill and compliance. Our cloud-based intuitive recruiter platform is linked to a worker mobile app facilitating the exchange of real-time data.
Show & Tell Presenter: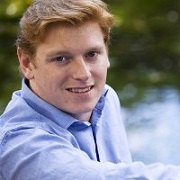 Roderick Smyth
CEO at TempBuddy
Clinch – The Smart Recruitment Marketing Platform

The Clinch Talent recruitment marketing platform applies the core principles of inbound marketing to recruiting and works in complement to your existing careers site and ATS. Our technology centralizes your recruitment marketing and talent network initiatives, enabling you to source, identify, engage, and convert the best candidates — including those who demonstrate an interest in your company, but would not normally apply.
Benefits
Every company has great people who want to work for them, they continuously interact with careers content and jobs looking for their next opportunity but sadly only a small percentage of them ever submit an application. Using Clinch Talent you can provide these candidates more information about what it's like to work in your organisation quickly and easily. Clinch then helps you identify and nurture these candidates automatically even if they don't apply. Using Clinch you can identify your next great hire from your own talent network of interested candidates and reduce your reliance on time consuming cold-sourcing and manual outreach. You'll be able to hire faster and more effectively than ever before. Inbound sourcing has arrived.
Show & Tell Presenter: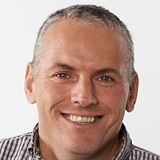 Shane Gray
SVP Business Development and Sales for Clinch – the smart recruitment marketing platform
Konnect Again

KonnectAgain is an emerging tech company dedicated to facilitating and leveraging the relationships between employers and past employees.KonnectAgain is poised to catapult the under-utilized market around rehiring as a recruiting channel. The timing has never been better, with competition for talent, workplace mobility and acceptance of boomerangs at record highs. Millennials themselves, Co-founders Ronayne and Flynn understand first-hand the Millennial mindset, goals and values; critical to reaching and resonating with this unique market.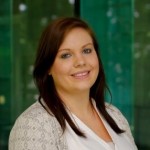 Show & Tell Presenter: Helen Flynn
Co-founder and CTO at KonnectAgain
Intelligence – Recruitment Software

1ntelligence is a CRM and ATS for Recruiters. Designed to manage candidate and client information along with social media integration to help you spot opportunities, find better candidates and make more placements.
Through simple and clever information management we do more than simply record data, we allow you to get visibility of what is going on in your business, spot opportunities and make more placements. As well your own candidate and client information we link to social media and the internet to pull together all the data you need to recruit effectively.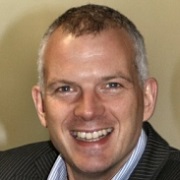 Show & Tell Presenter: Shane McCusker
CEO at 1ntelligence Recruitment Software – Clever tools and techniques for Recruiters
cut-e – Assesment Solutions

cut-e is world leader in the design and implementation of innovative online tests and questionnaires for recruitment, selection and development. We carry out over 4 million assessments per year in 70 countries and 40 languages. cut-e helps companies identify people with the right capabilities and cultural fit to deliver optimal business results.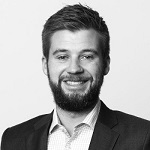 Show & Tell Presenter: John McLaughlin
Director International Business Development
Shake

Shake is an online patform that connects students and graduates with tech companies. To successfully hire student and graduate talent you need to understand their potential and look beyond a degree or minimal work experience. Shake digs deeper than any resume and gives customers real evidence of someone's abilities and potential.
At the heart of Shake is our scoring technology, which intelligently analyses hundreds of data points to bring companies the most relevant candidates, evaluating students work and company culture preferences, to determine the best fit for both sides.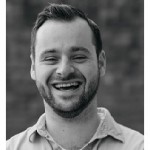 Show & Tell Presenter: Kevin Holler
CEO & Founder of Shake
Jobbio

Jobbio is a jobs marketplace that simplifies job discovery and application for both Talent and Companies
Talent can discover more relevant opportunities, get greater insight into the company, showcase their abilities in order to make better applications, all in total privacy.
Companies can pay less, attract better people and manage the hiring process far easier using the worlds first live applicant tracking platform.
All online and on mobile.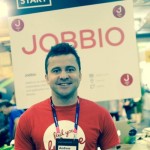 Show & Tell Presenter: Andrew Kilgallon
Head of Business Development at Jobbio
People Clues

People Clues is making a Selection Process automated, effective and affordable by using scientifically proven methods to identify which applicants you should keep.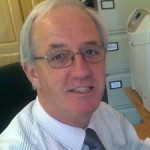 Show & Tell Presenter: John O'Sullivan
Leader in Change Management, Operational Excellence and Strategic Development at Enterprise Management