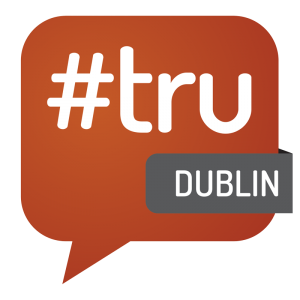 #truDublin 2016
Thursday, 28th of January
Dogpatch Labs (The Vaults)
The CHQ Building
Dublin 1
Event Schedule*
09:00 – 10:00
BAR area Registration – Morning Tea & Coffee – Meet and Greet
[divider type="thin"]

10:00 – 10:40
Flexible Room 1 Lars Schmidt: Open Source HR
Breakout Room Gordon Lokenberg: Sourcing as a Strategy
Flexible Room 2 Shane Gray: 2016: Why recruitment needs to become more inbound?
[divider type="thin"]

10:45 – 11:25
Flexible Room 1 Bill Boorman: Data for good, data for evil
Breakout Room Patrick Boonstra: ATS selection
Flexible Room 2 Oscar Mager: The TRU Technology & Tools
[divider type="thin"]

10:45 – 11:05
Events Room SHOW & TELL: Clinch
11:10 – 11:30
Events Room SHOW & TELL: Shake
[divider type="thin"]

11:30 – 12:10
Flexible Room 1 Ivan Stojanovic & Ruth Elliot: How to interview and hire a new Scrum team in a day?
Breakout Room Jasmina Lukacevic: Empowering HR for employee engagement & integration
Flexible Room 2 Mary Ridge & John McLaughlin: Has HR kept pace with the digital evolution of our workforce?
[divider type="thin"]

11:30 – 11:50
Events Room SHOW & TELL: TempBuddy
11:55 – 12:15
Events Room SHOW & TELL: Jobbio
[divider type="thin"]

12:15 – 12:55
Flexible Room 1 Matt Burney: Proving the REAL value of recruitment
Breakout Room Shane McCusker: Facebook Sourcing
Flexible Room 2 Jayne Ronayne: 2016,Year of the Boomerang! Why its crucial to engage with one's alumni community?
[divider type="thin"]

12:15 – 12:35
Events Room SHOW & TELL: Cut-e
12:40 – 01:00
Events Room SHOW & TELL: HrPro
[divider type="thin"]

01:00 – 02:00
BAR & Breakout Room Lunch Break
[divider type="thin"]
02:00 – 02:40
Flexible Room 1 James Mayes: Hiring from Tech Events
Breakout Room Bill Boorman: Minecraft
Flexible Room 2 Caroline Horgan: Assesments and Selection made easy – Hiring Top Talent
[divider type="thin"]

02:00 – 02:20
Events Room SHOW & TELL: 1ntelligence
02:25 – 02 :45
Events Room SHOW & TELL: KonnectAgain
[divider type="thin"]
02:45 – 03:25
Flexible Room 1 Ivan Stojanovic: International recruitment – hiring talent from abroad
Breakout Room Stephen O'Donnell: What Candidates Want in Online Recruitment
Flexible Room 2 Feargus Callagy: The search for meaningful work
[divider type="thin"]
02:50 – 03:10
Events Room SHOW & TELL: People Clues
03:30 – 04:00
BAR & Breakout Room Afternoon Tea &Coffee Break
[divider type="thin"]
04:00 – 04:40
Flexible Room 1 Johnny Campbell: Why Diversity Hiring requires a 20 year plan?
Breakout Room Patrick Boonstra: Developing a new careersite
Flexible Room 2 Lars Schmidt: Surprise Track
[divider type="thin"]
04:45 – 05:30
Events Room FINAL TRACK
Wrap-up & Evening Event announcement
05:30 – 06:00
Departures to Evening Event venue
[divider type="thin"]
*This Event Schedule is subject to change without prior notice!
IMPORTANT NOTES: Please be considerate to Dogpatchers using their Meeting Rooms 1-3 on the day!
Please note that time for each Track is 40min and for each Show&Tell 20min, with 5 minutes between sessions.
Upon arrival you will be directed to the Vaults from the Dogpatch Labs entrance. Cloakroom is available.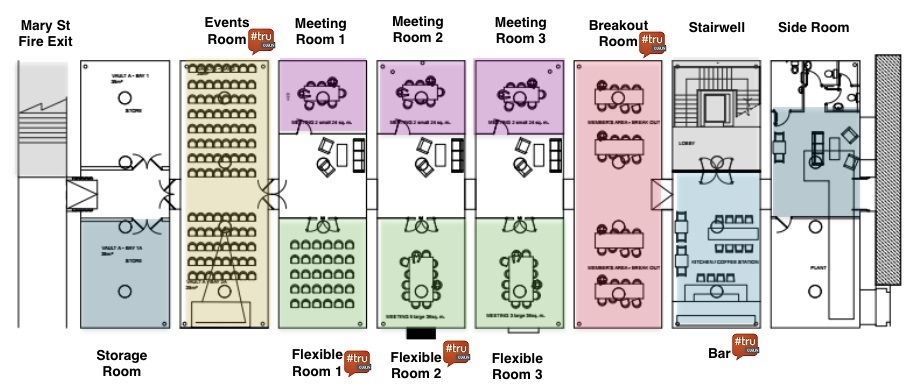 Our silver sponsors are HRPRO, Social Talent, frs recruitment, Accenture, Jobs Board and Turas Nua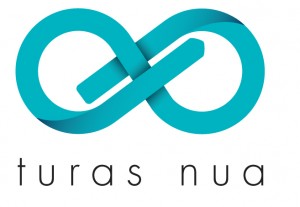 Special thanks to Dogpatch Labs for providing the venue!