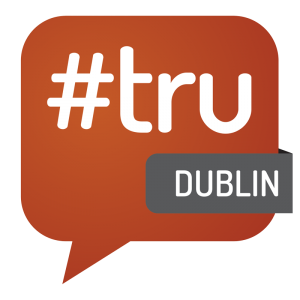 #truDublin is back on 28th of January 2016!
The event, the track leaders, the sponsors, supporters and track leaders and agenda are entirely determined by the participants. Participants will come from the people space that is anyone from HR, recruiting, talent acquisition, developers, job board professionals etc., with no bars on anyone taking part, everyone is very welcome. Grab your ticket now, numbers are limited!
We have got rid of early bird tickets, discount codes and everything else associated with a normal conference.
All we ask is that you register, make a donation of what you think #tru is worth to you and bring your pass with you on the day. Please bear in mind we will be feeding and watering you throughout the day!
There are 3 types of tickets for #truDublin 2016 you may consider :
PASS for all areas and events, attendance is restricted to 150.
SPONSOR for a company that would like to sponsor #truDublin , 10 are available.
TRACK LEADER for anyone who would like to lead a track, 24 are available.
SHOW & TELL for anyone wanting to present a product, 12 are available.
Click here to find out more and register!